Venue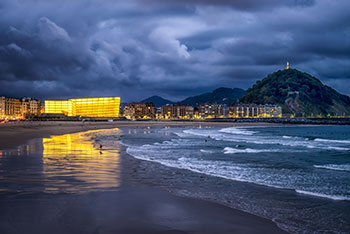 Zurriola beach, Mount Urgull and the Kursaal Congress Centre
The Kursaal Congress Centre, facing the Bay of Biscay, is located near the border with France, 100 kilometres from Bilbao. The city is 19 kilometres from the Hondarribia Airport, 49 from the Biarritz Airport, 122 from Vitoria, and 93 from Pamplona.
Address:
Centro Kursaal Elkargunea
Zurriola Hiribidea, 1
20002 Donostia - San Sebastián.