ECSA 58 - EMECS 13
Estuaries and coastal seas in the Anthropocene
Structure, functions, services and management
6-9 September 2021 | Online Live and On-demand
We are excited to announce that the ECSA 58 - EMECS 13: Estuaries and coastal seas in the Anthropocene – Structure, functions, services and management conference will be held online from 6-9 September 2021 and will be available afterwards on-demand.
This stimulating online event will bring together a specially selected line-up of expert speakers, contributed talks and ePosters outlining the latest innovative research and management practices and addressing key topics from our cancelled in-person meeting.
Register now to participate in an interactive conference experience direct from your desktop or mobile device: live-stream presentations and take part in discussion through live chat and Q&A.
Participate live from your desktop or mobile device to: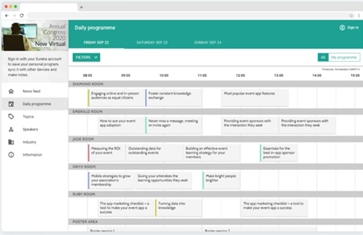 Deepen your knowledge: Live-stream a personalised schedule from the entire programme to match your research interests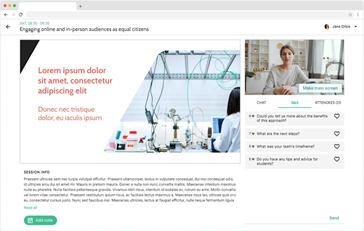 Engage with our inspirational speakers and other attendees during the live-streamed sessions: Ask questions and participate in live chat and polls.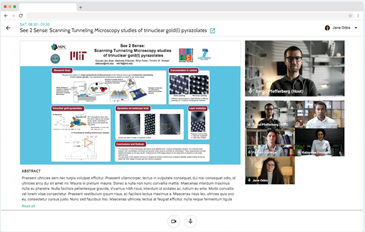 Review the latest research in the ePoster hall and discuss directly with the author in the live poster sessions.
Plus:
Network with your peers, meet new contacts and renew relationships: Connect with other attendees during the live event to chat and arrange one-to-one meetings.
Connect with a wider, more-inclusive audience: our lower fees, online delivery and post-event on-demand access will make the event more accessible to all.
Visit the live exhibition booths to meet industry partners, chat with exhibitors and learn more about their products.
Enjoy more flexibility with on-demand access to recorded sessions for 6 months after the event*. Watch one stream live and catch-up on what you missed after the event.
* On-demand access includes recordings of talks and slides, poster pitches and posters from authors that have agreed for post event distribution: the organisers cannot guarantee on-demand access to all presentations.
Want to know more? Visit our FAQs.
2-minute read: Make the most of your experience at ECSA 58 - EMECS 13: Estuaries and coastal seas in the Anthropocene - Online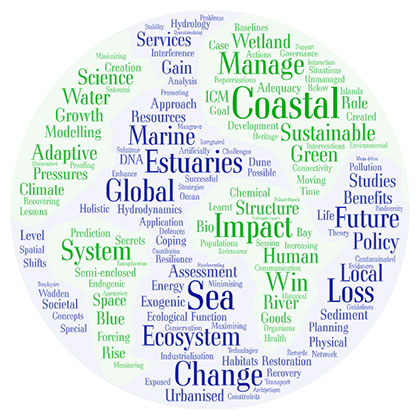 General Sessions:
Physical, chemical and ecological structure and functioning
Hydrodynamics and hydrology, including modelling
Adequacy of modelling and prediction of change
Endogenic Managed Pressures and Exogenic Unmanaged Pressures
Interference with connectivity across and between systems
Repercussions of the loss of resources (space, energy, water, etc.)
Loss and gain of habitats and ecosystems
Recovery, restoration and creation of habitats and populations
Recovering and increasing resilience to future changes
Urbanisation and industrialisation of estuaries and semi-enclosed seas
Ecosystem Services and Societal Goods & Benefits
Blue Growth and Green Growth – maximising benefits and minimising impacts
Governance and adaptive management – from the local to the global
Holistic approach to successful and sustainable management
Coping with moving baselines
Science-Policy communication
Special Sessions:
Anthropogenic pressure
Climate adaptation and mitigation
Coastal Conservation
Coastal development and engineering
Coastal marine habitats
Ecosystem creation and restoration
Ecosystem health
Fragile ecosystems and hotspot management
Innovative technology for ecological sustainability
Integrating socio-economics and ecology
Other
Rivers, catchments and wetlands
Sustainability and resilience